This fine collection of work was collated from collections across the world and gifted to enthusiastic audiences in London and Paris. The various Tate galleries across the UK have put on some extraordinary exhibitions in recent years, covering art movements from the Renaissance to Cubism and Pop Art. This Picasso exhibition is their highest profile of all, underlining the significant efforts that were required in order to put it together.
The theme of this exhibition is Pablo Picasso's life and artistic contributions across the year of 1932. It was his relationship with his 22-year-old mistress Marie-Thérèse Walter which most influenced his work at this time. Those knowledgeable on his career will be aware of his various muses across the years, and Walter was amongst the most controversial and explosive.
You can find her in Cubist form in Le Rêve, Girl Before A Mirror and Nude Woman in a Red Armchair, with all three featured in this exhibition. These three paintings will be reunited for the first time since their inception back in March, 1932.
Pablo Picasso was a multi-skilled artist who was prominent in many different mediums, including painting, drawing, sculpture and ceramics. This exhibition features a wide selection of each of these groupings, offering a stunning overview of his work during the year of 1932.
The uninitiated may have been unaware of his extraordinary versatility as an artist, but would be well aware of it by the end of this groundbreaking exhibition.
The purpose of this collection is to outline his life during this specific year, both through his artwork but also with supporting text and information. There are also photographs which help to bring some of his relationships to life, allowing you to compare some of the key characters in his life and the ways in which they were depicted in his work.
EY who sponsor this huge project in drawing together so many famous and valuable artworks from Picasso's career is better known by many as Ernst & Young, one of the four largest accountancy firms in the world. They have, for several years, held a strong relationship with the Tate and sponsored several highly significant art exihibitions. The Tate itself holds several large galleries across the country including in London, Cornwall and Liverpool.
Friends and Patrons of the Tate Modern have also helped this establishment to not only build up one of the finest collections of modern art in the world, but also to consistently improve and expand their existing display rooms which sit on the Thames river in London.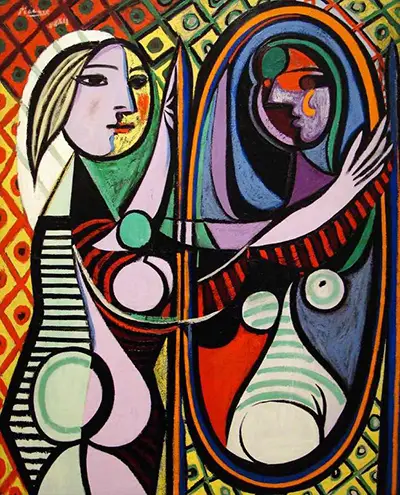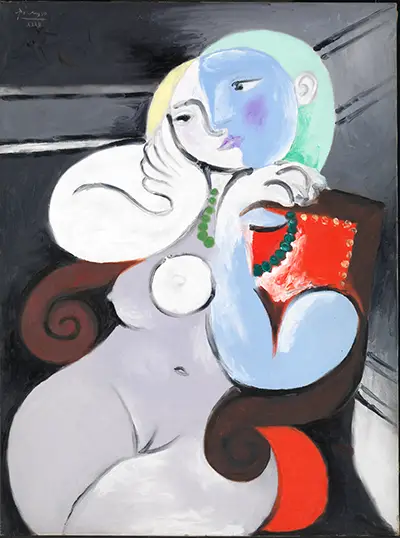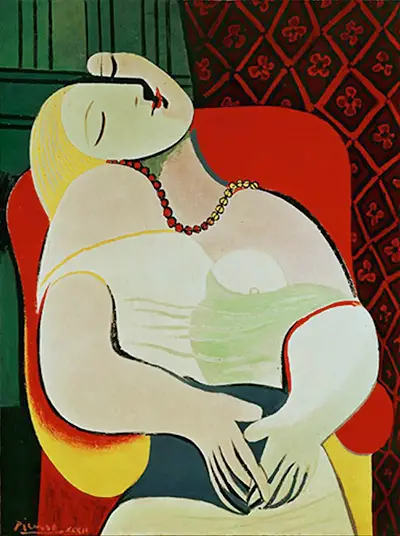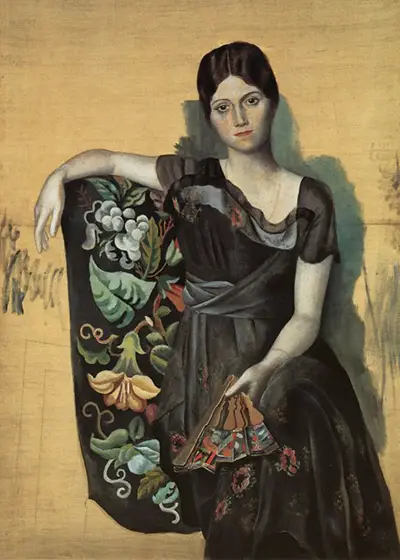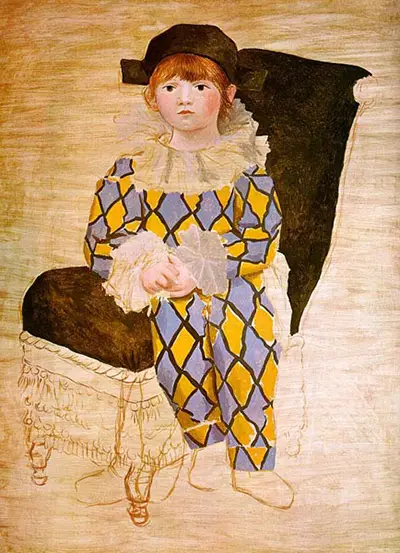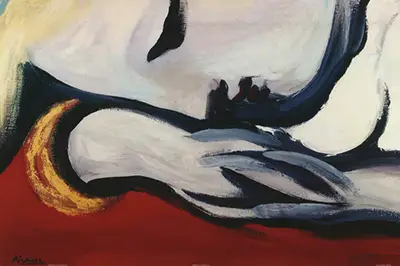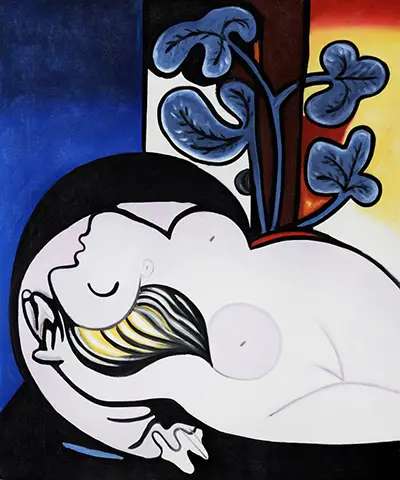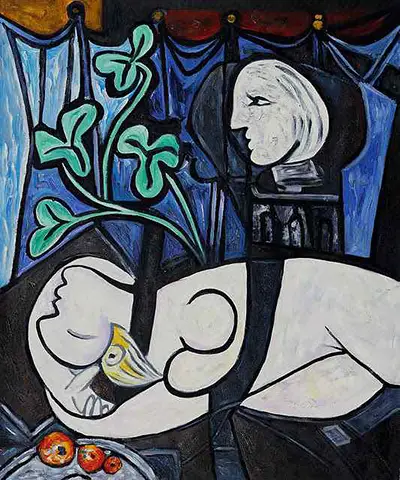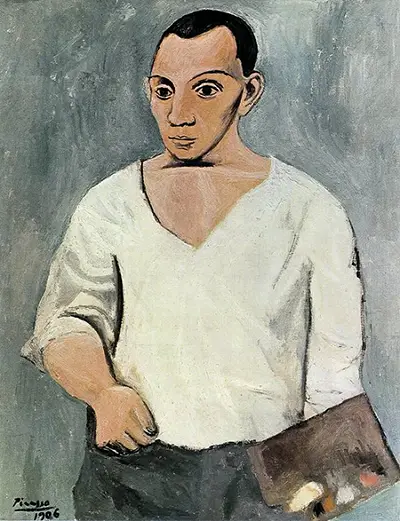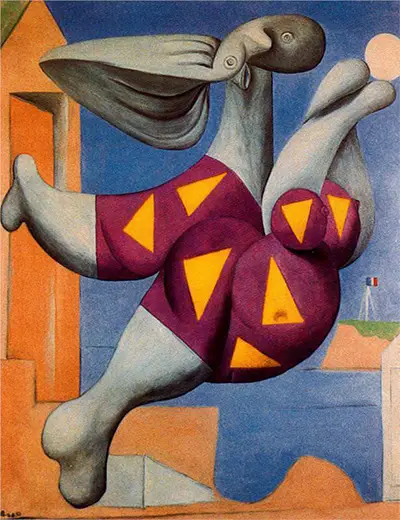 By the time that 1932 had arrived, Pablo Picasso had turned 50 and already held 30 years of work in his portfolio. Many would have reduced their output or ambition, perhaps both, at this time in their lives but this unique Spaniard still had so much more to give.
Pablo had become a rich and highly sought after individual who was receiving requests for exhibitions right across the world. The economic outlook at that time was at an historic low yet there were still enough suitable places with the finance to woo his influence. Indeed, private sales of some of his work had achieved record prices already, and he was still far from finished.
Picasso was constantly under pressure to remain seen as 'contemporary' throughout his career, with art academics waiting for him to fail. He chose the start of 1932 to again take his work in new directions and retain that freshness for which he had always been characterised.
Towards the end of the year, however, he would start to draw in more negative influences into his work which was partly due to personal tragedies and also a changing world which was moving towards the political right. With his left-leanings, this was a situation which upset and concerned a politically active Pablo. Indeed, there are clear parallels that can be drawn between the political situation then and the changes occurring at the time of this exhibition in 2018.
The even greater complexity in his life at the time was far more closer to home, with his relationships becoming typically strained and intertwined. It was as if he was living two lives, family man in the countryside and passionate lover of a far younger woman in the city. All of the characters in this play appear in his art throughout 1932 as he struggles to cope with the cards that he has dealt himself.
This exhibition was curated by Achim Borchardt-Hume, Director of Exhibitions and Programmes and Nancy Ireseon, Curator, International Art. There were many more staff involved in putting together this ambitious project which is considered the most significant exhibition in the world during 2018.
The huge valuations of the art involved in this exhbition mean that a special form of finance and insurance is required in order to put this on. The UK Arts Council administered the Government Indemnity Scheme which aims to plug the gap and bring some extraordinary art to the UK. In recent years there have been high profile collections on display in London, including Leonardo da Vinci paintings, Picasso paintings and many famous names from the Britsh art scene such as William Turner and some of the Pre-Rahpaelites.
The hosting of such a major art display helps to retain London's reputation as one of the main international cities of the world and somewhere with an extraordinarly diverse portfolio of activities, be it sport, theatre, art or literature. Such exhibitions are exceptionally hard, logistically, to put together and are extremely rare as a result. Those who do not live locally to any of Picasso's original works will lap up the opportunity to see so many of his original works together.
In delivering such a fine display of artworks, it was necessary for the Tate Modern to stretch its opening hours to ensure as many visitors could get in as possible. Timed entrances has become a necessity for any high demand event though the extended period of the show, from 8 March - 9 September 2018. Members of the Tate can even make use of further extended hours where fewer people would be attending.
The benefit to the UK of such an event is diverse, with many more Tate memberships being joined by additional expenditure across London from the thousands of extra visitors, many of whom will have arrived from abroad. The building of strong bonds and relationships with the owners of these artworks also makes further loans more possible in the future.
Quotes on the EY Exhibition - Picasso 1932 – Love, Fame Tragedy, Tate Modern, London, 2018
Here are some quotes surrounding the critical reception of this exhibition upon its unveiling in London in early 2018.
The exhibition's curators had the confidence and integrity to tell the whole story of Pablo Picasso in 1932 - his so-called annus mirabilis - and not palm us off with a superficial Now That's What I Call Picasso '32: Greatest Hits compilation...

Picasso might have been a flawed man, but see this show and be in no doubt, he was a truly great artist.

Will Gompertz, Arts Editor, BBC
One of the most influential artists of the 20th century

Evening Standard
Nothing in art had previously resembled this

Sunday Times
The man and the artist in his full complexity and richness

Times
Landmark show will focus on 'year of wonders' 1932

Guardian
List of Famous Pablo Picasso Exhibitions
Whilst being a rare event within the UK, who do not possess many of Picasso's original work, the international art scene has enjoyed countless Picasso exhibitions over the years, taking in all manner of different themes and mediums from his diverse career. As a further note of significance, many famous names have themselves attended some of these, including, most famously, Paul Klee at the retrospective in 1932 at the Kunsthaus in Zurich.
This Picasso exhibition has won me over once again and the latest very colourful paintings were a true surprise. He has even incorporated some Matisse. Most of the time the formats are larger than one might think. Many of the amusing bather pieces gain a great deal from their tender painting. All in all: the painter of today.

Paul Klee to Lily Klee
In 1932 there were also a large Picasso exhibition at the Galeries Georges Petit, Paris. The release of the first printed volume of Christian Zervos's catalogue raisonné of Picasso's work also helped to spread his name outside of traditional artistic circles.
Some of the largest Picasso exhibitions were held during the artist's own lifetime, such as the Museum of Modern Art, New York, in 1939 and the Musée des Arts Décoratifs, Paris, in 1955.