Picasso's drawings help us to appreciate his natural, artistic talent. They were also quick ways for him to experiment with ideas, where ever he was.
As a prolific artist, Picasso liked to try out all manner of art mediums across his distinguished career. The sheer volume of artworks that he produced meant that limiting himself to one medium would have curtailed his creative spark sonner or later.
Across his career, topics drawn by Picasso included still life, portraits, animals and mythology.
Picasso's genius brought about so much in his drawings, with often just a single, well thought-out line in pencil or chalk. The simplicity was astounding and helped others to realise the talents that lied in abstraction.
Picasso's work has been reproduced for fans of his career countless times. It is his animal sketches which are currently the most popular, with the simplicity of his style, combined with the charming subjects, attracting many. He remains one of the most famous line artists in history.
The likes of owl, dog and penguin stand in homes all over the world, and the minimalist approach also means these are amnongst the cheapest reproductions to produce.
The Dog was Picasso's own pet, a dachshund called Lump, and such sketches have helped this animal to actually gain notoriety for himself on the back of Picasso's popularity. For a limited period, you can see some of the best Picasso drawings in the large Picasso exhibition in London.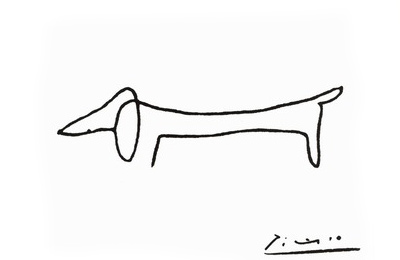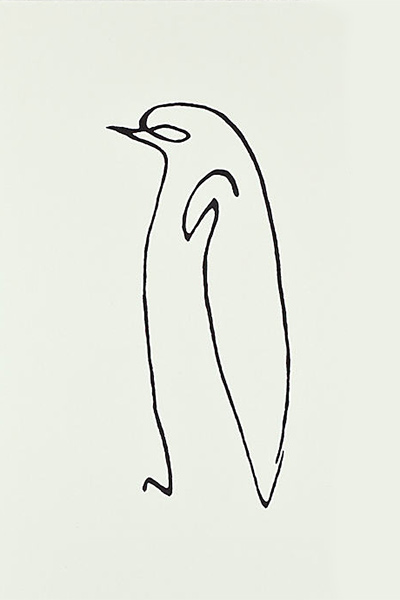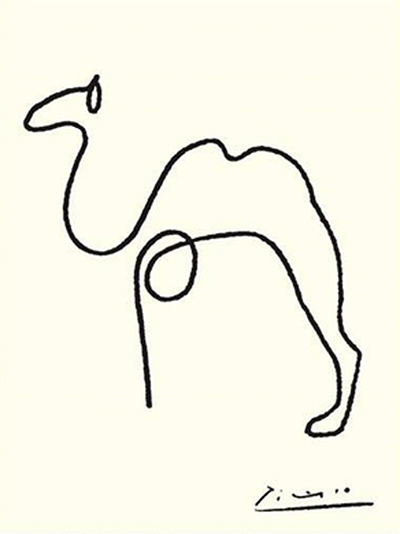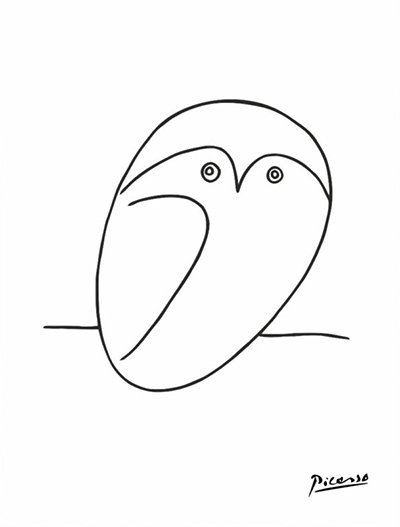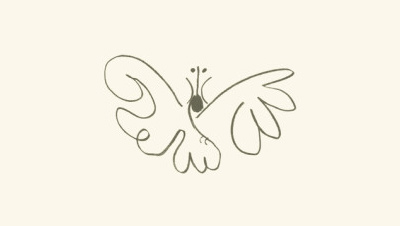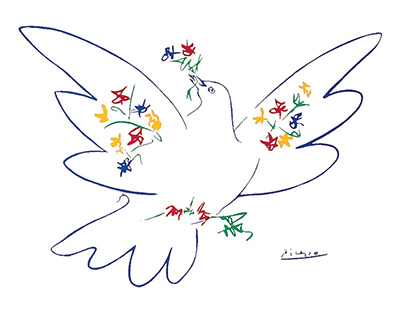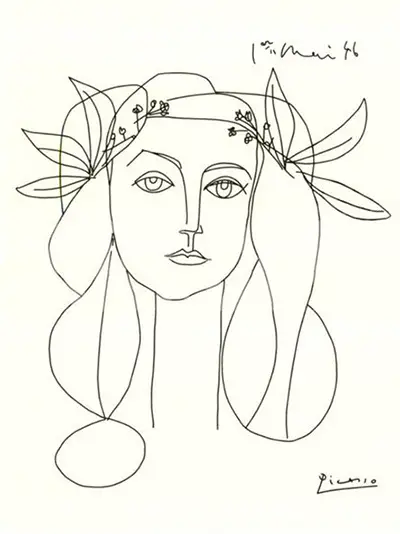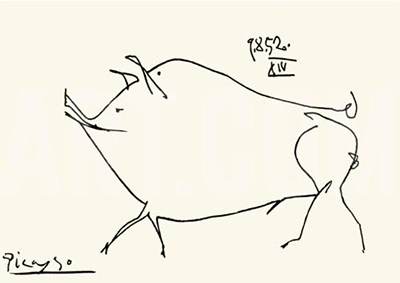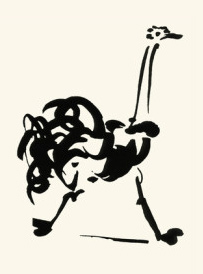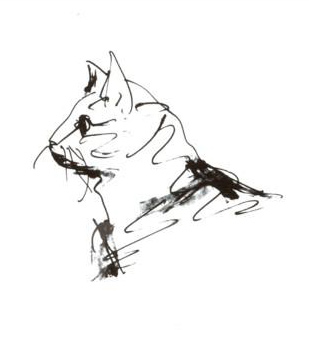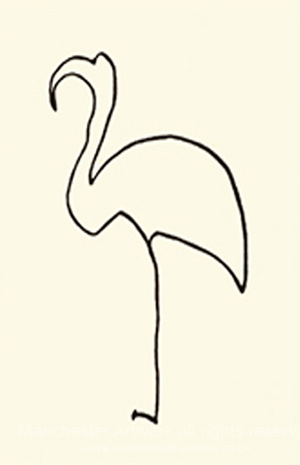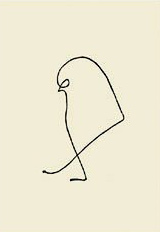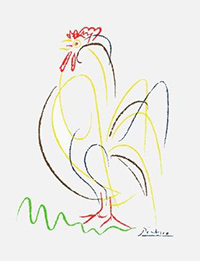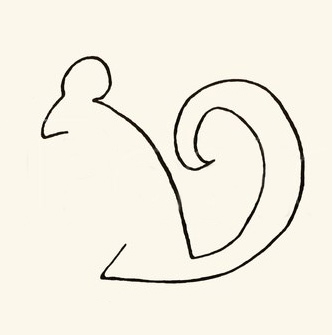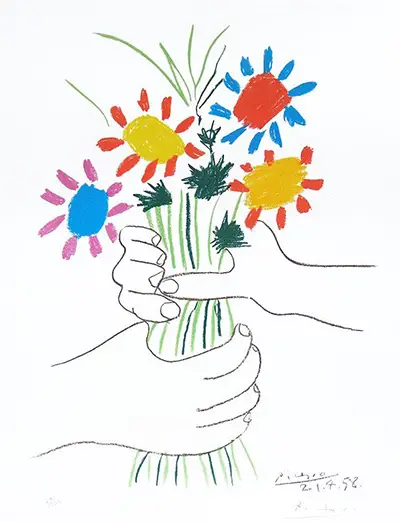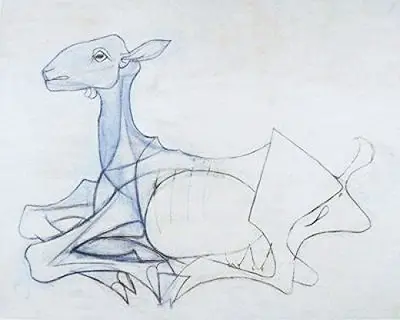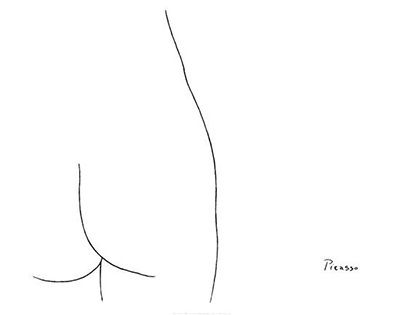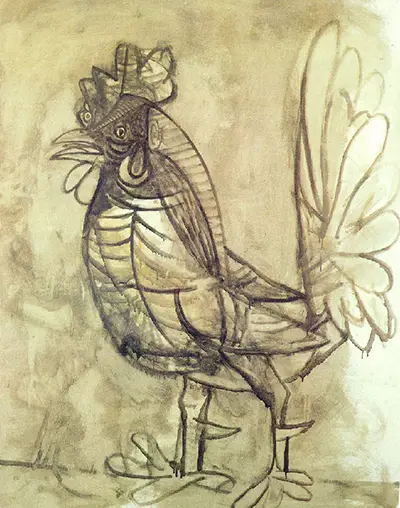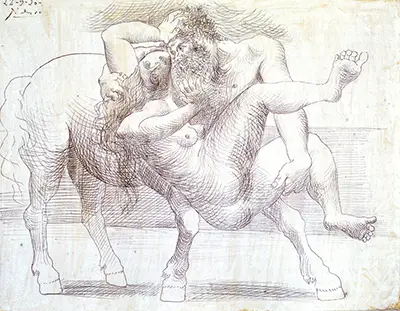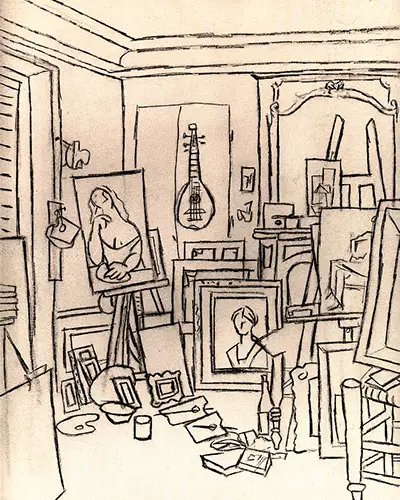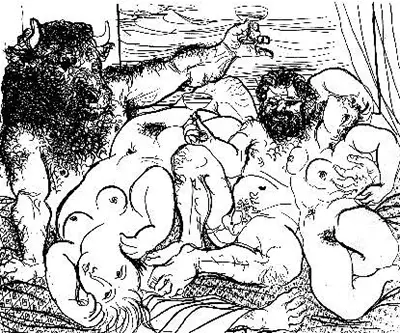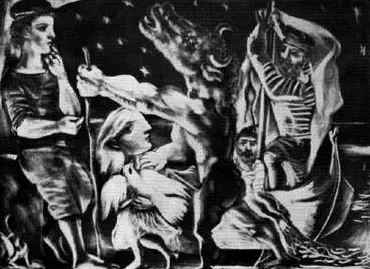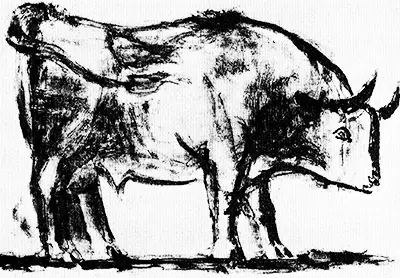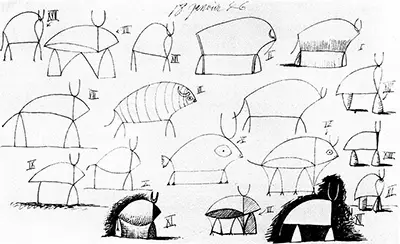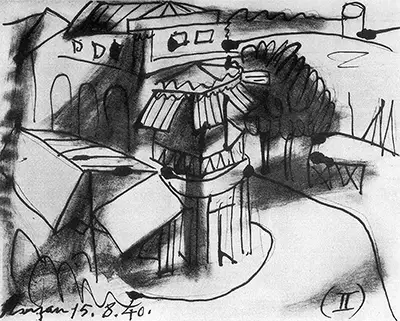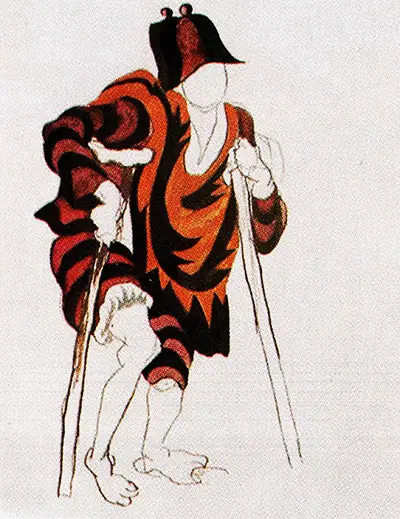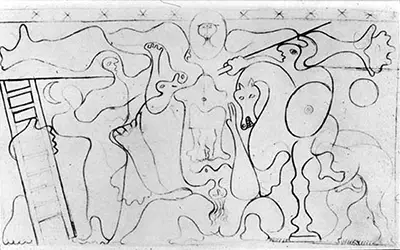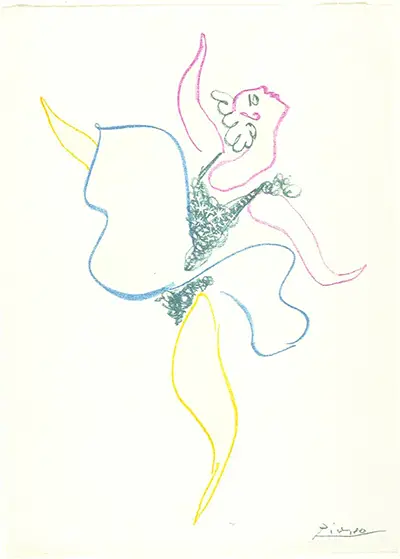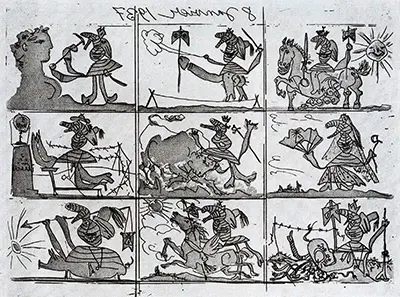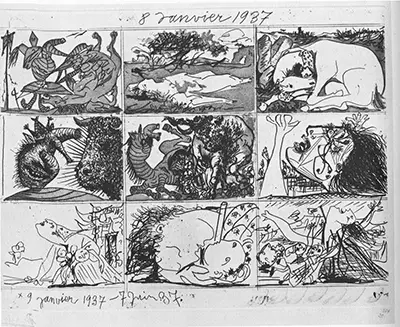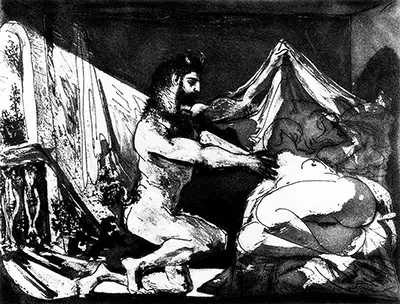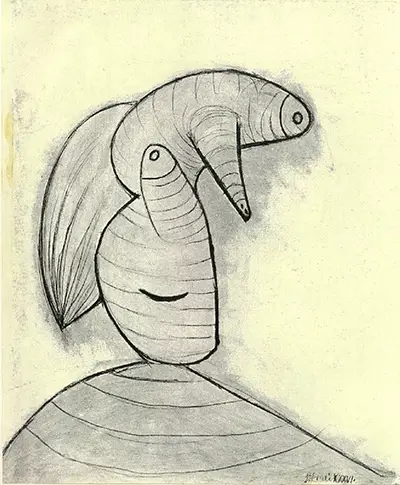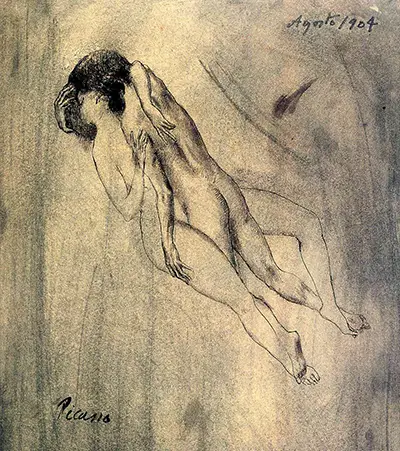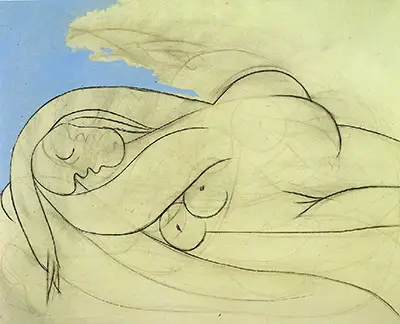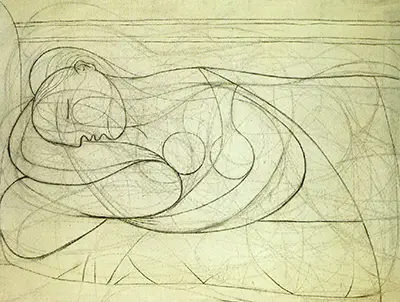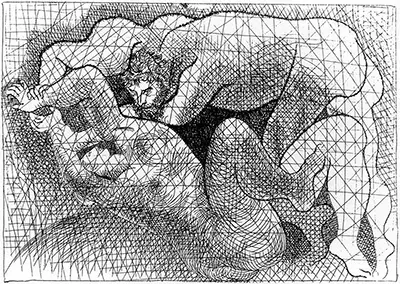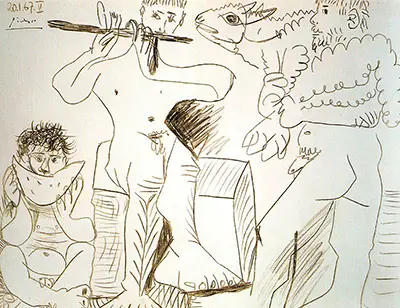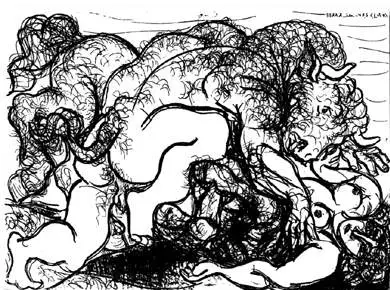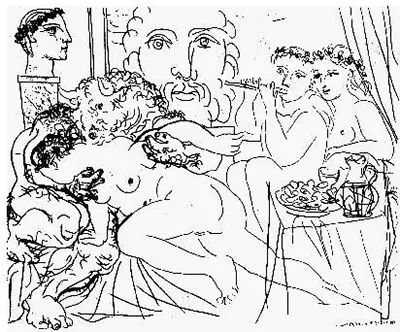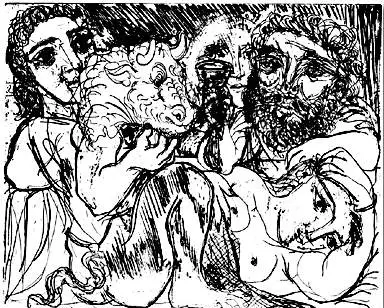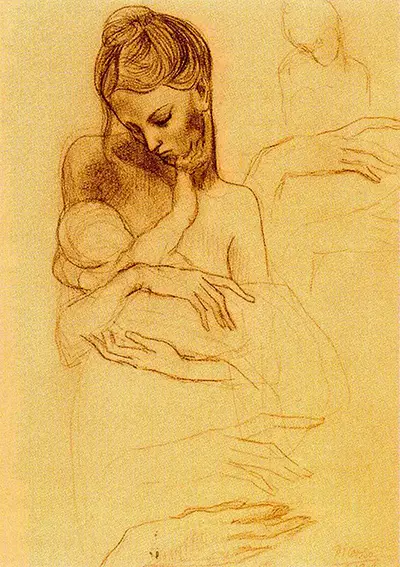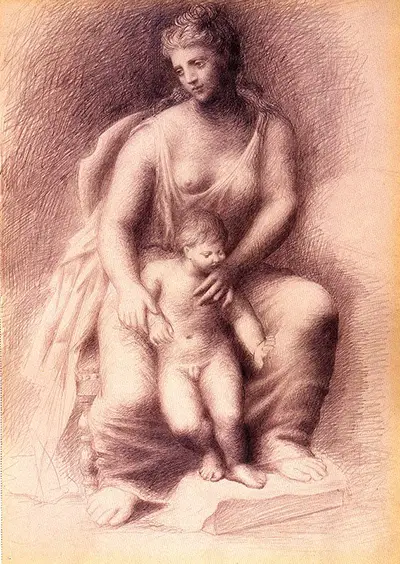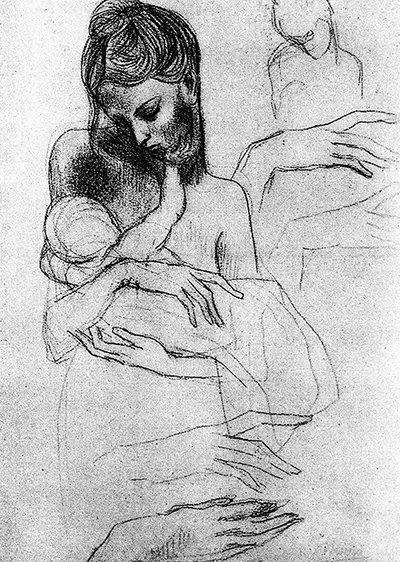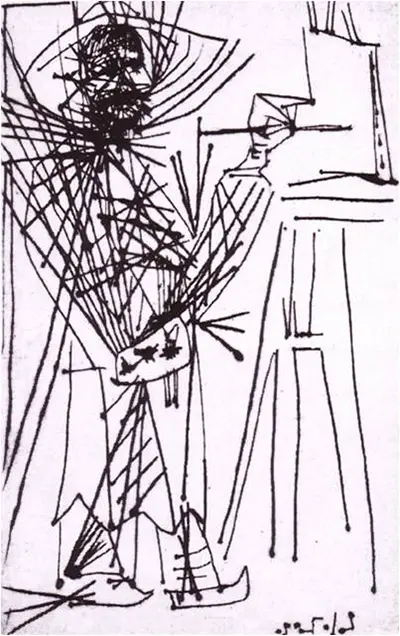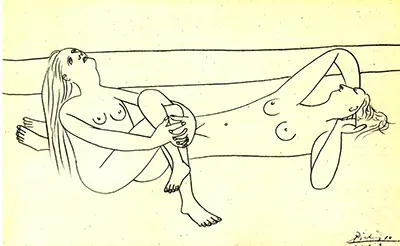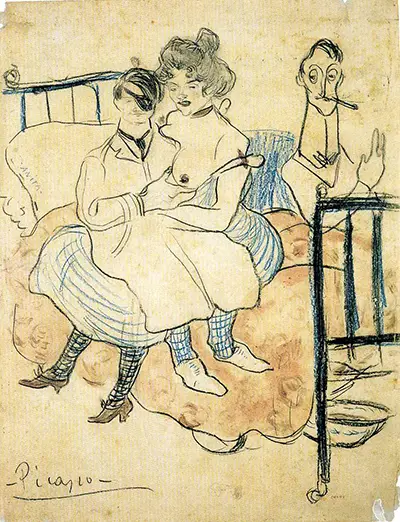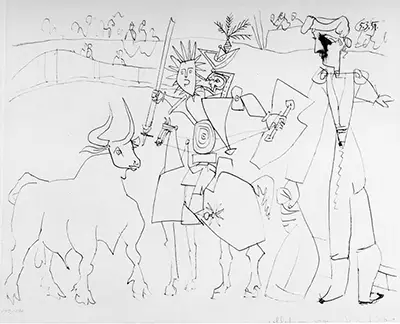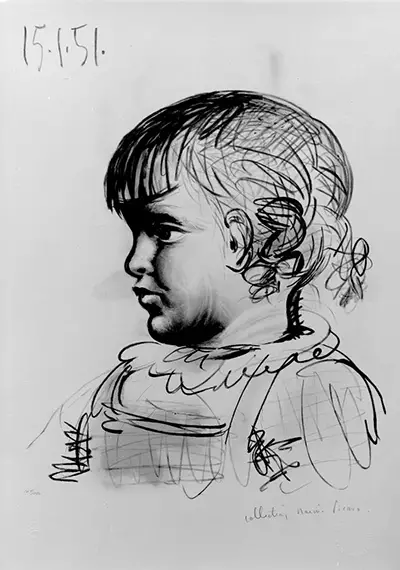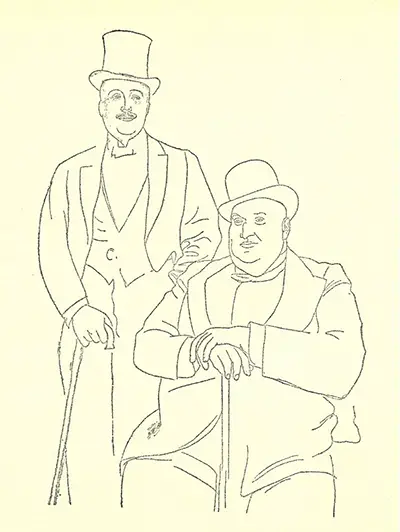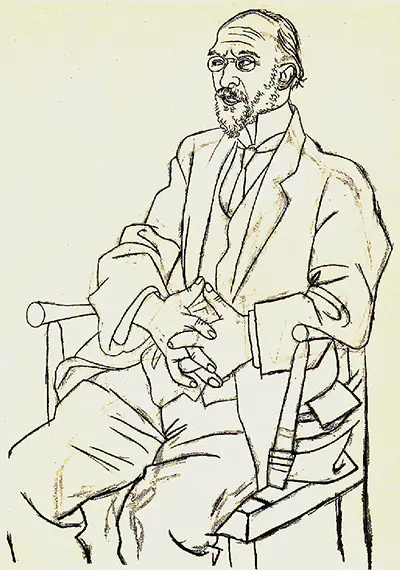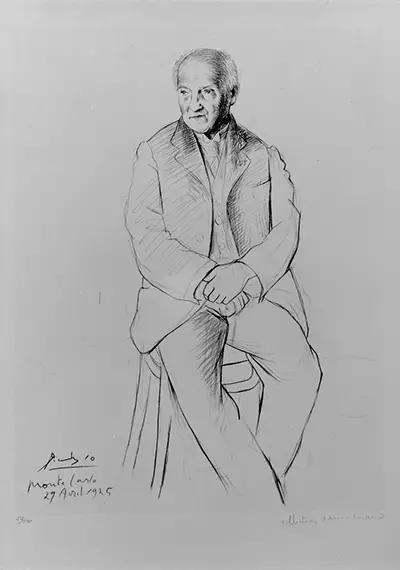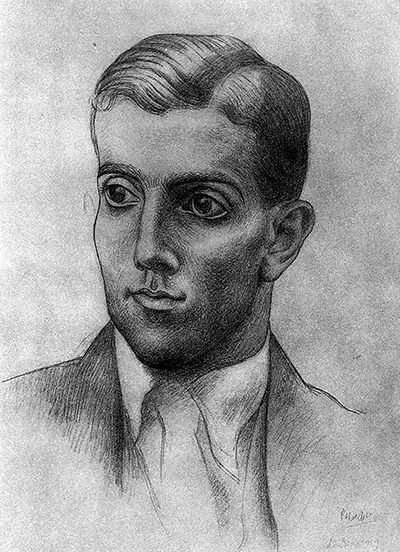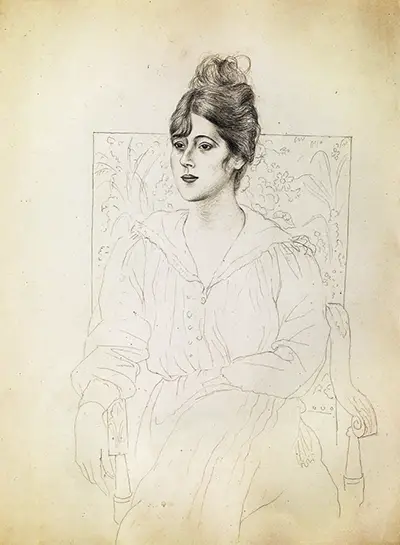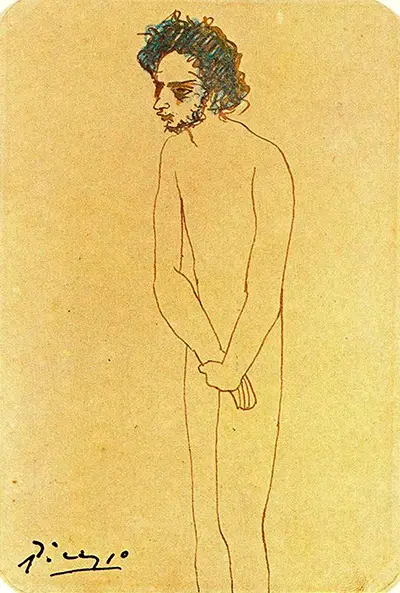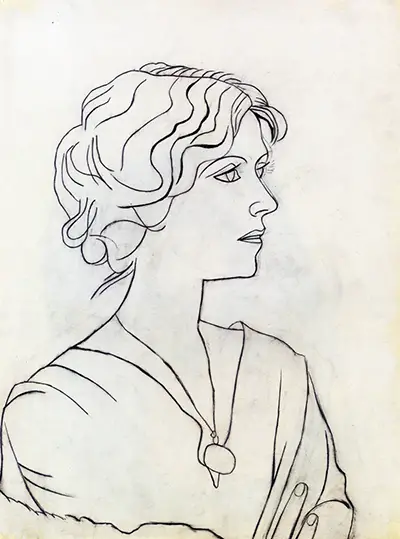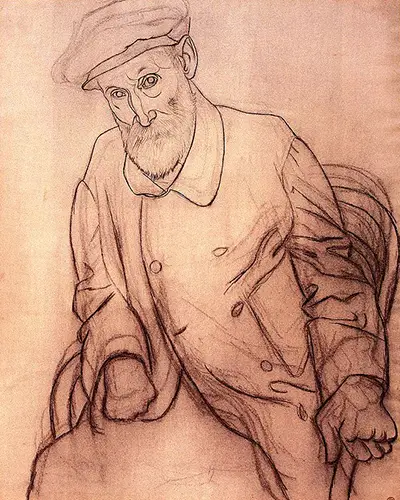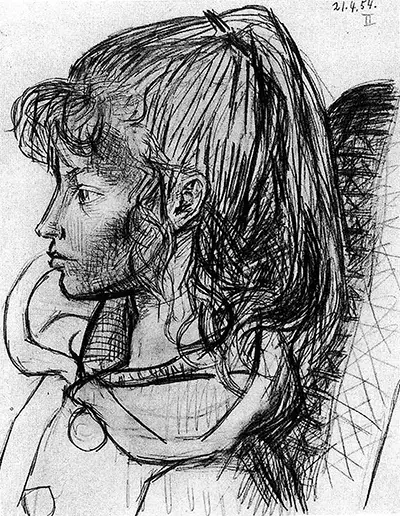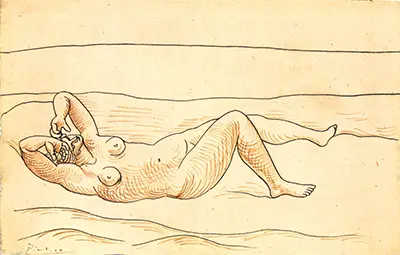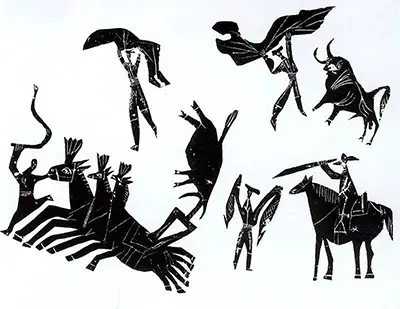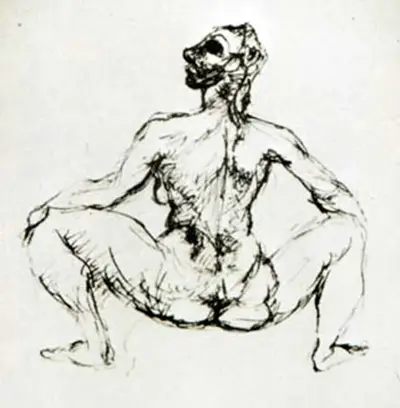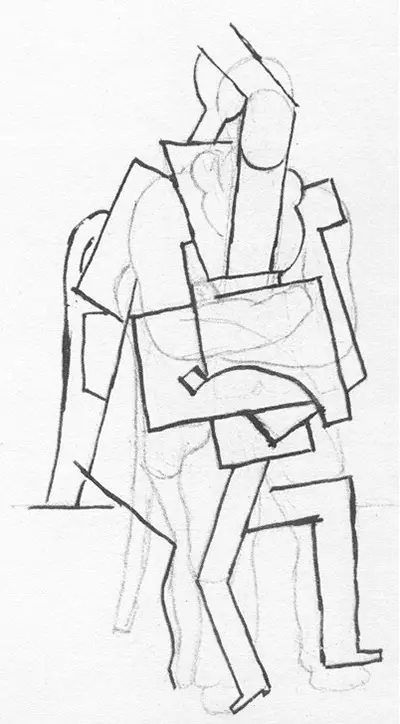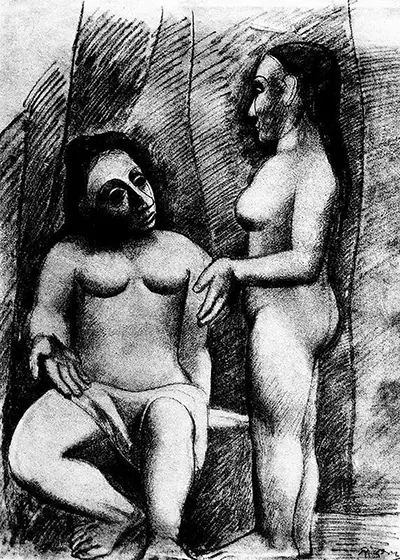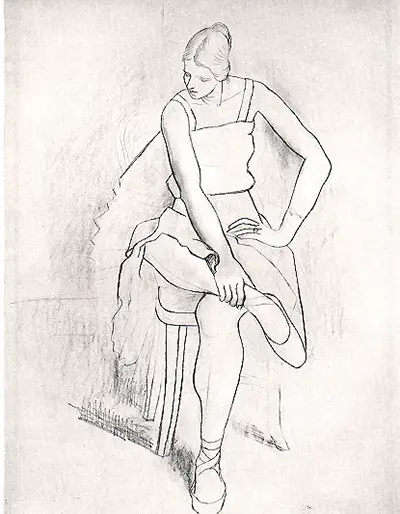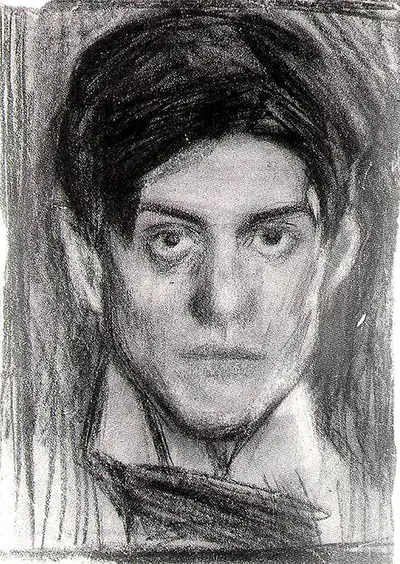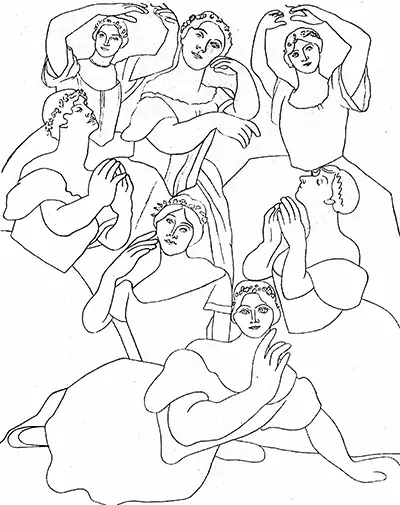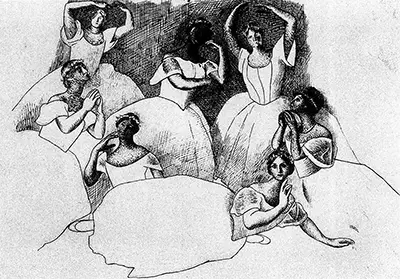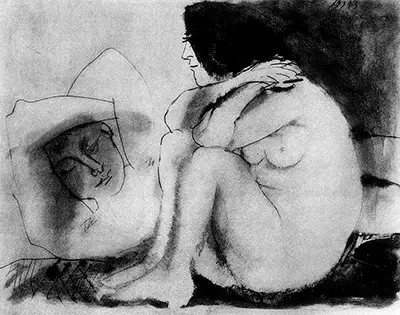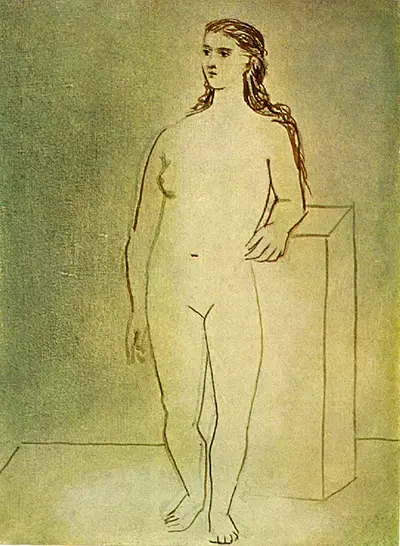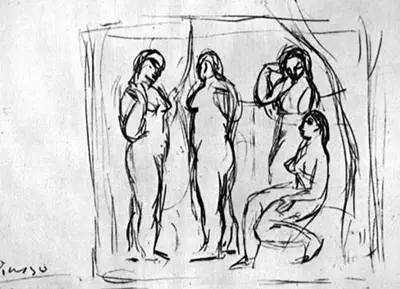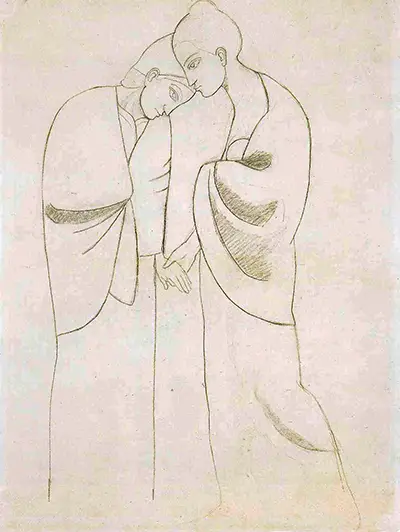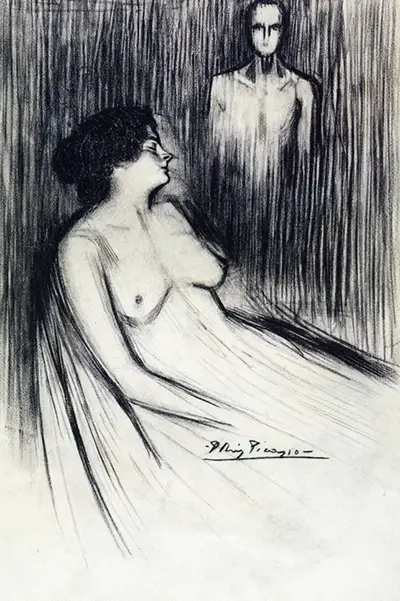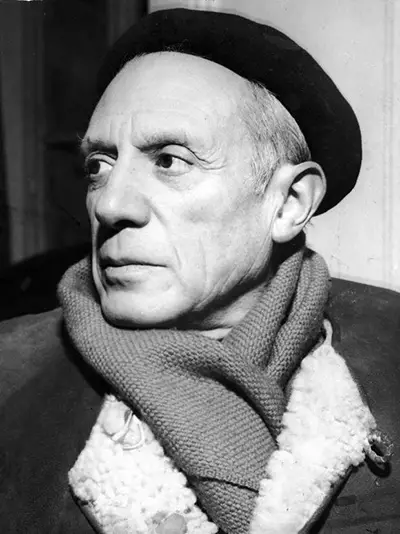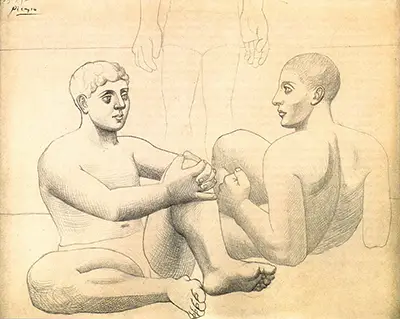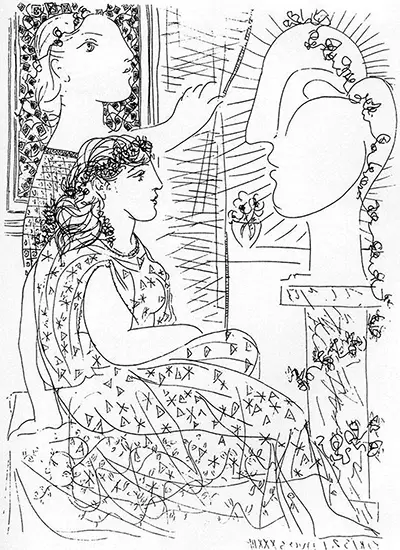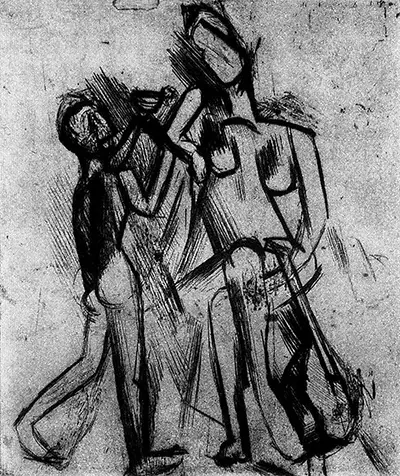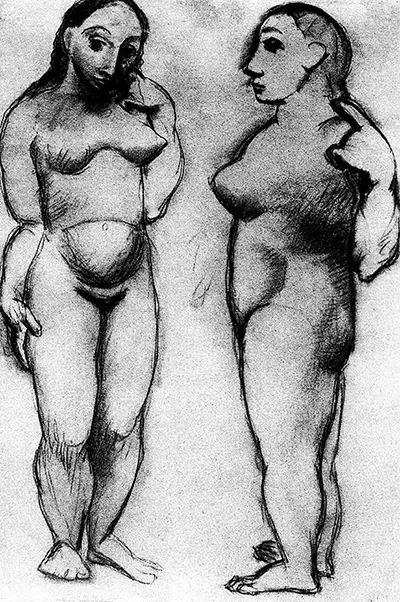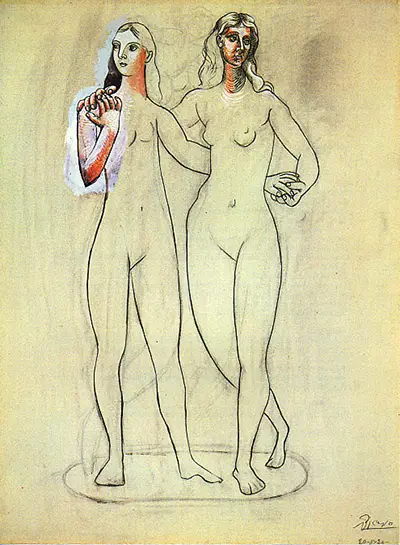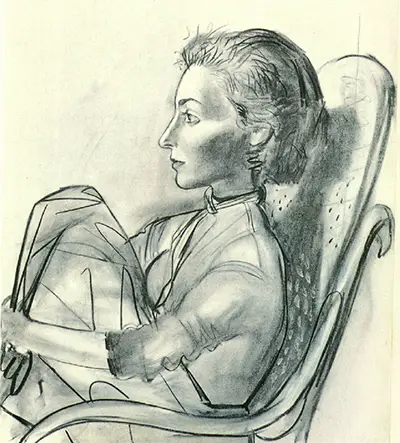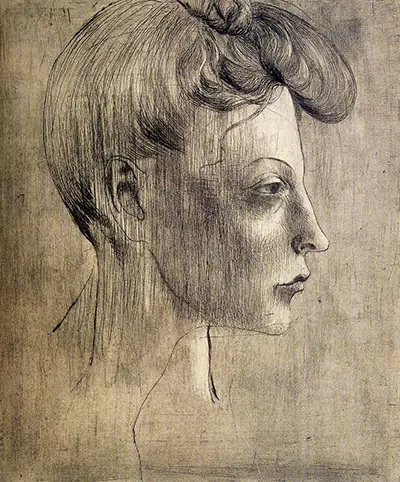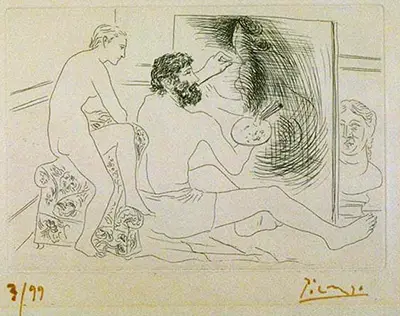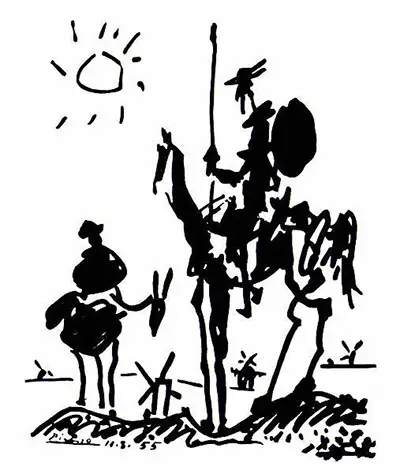 Throughout his career Picasso would vary the amount of detail that we would use in his sketches, from the simple pencil drawings of his favourite animals, all the way up to the elaborate artworks like Vanquished Minotaur, Female Bullfighter I and Bullfight (1933-1934).
The more detailed works would often be completed as etchings, a large collection of which are now in the possession of the Museum of Modern Art in New York. The extraordinary productivity of Picasso has ensured that his original drawings are well spread right across the world enabling so many to get to see them in person.
Alongside Picasso, other painters remembered fondly for their raw drawing skills would be the likes of Michelangelo, Gustav Klimt, Egon Schiele and Rembrandt.
Portrait of Igor Stravinsky and Erik Satie, both 1920, were charming line drawings which remind many of the work in the 1970s and 1980s of David Hockney. These were pencil on gray paper, one of many different combinations used by Picasso in his drawings.
The famous artist Spanish artist would also demonstrate some influence from French painter, Edgar Degas, in a series of ballerina drawings. Seven Dancers and Four Dancers came around soon after Degas' death. They were both simply pencil sketches, of a similar style to War and Peace.
Pablo Picasso Study Sketches
Many of the artworks featured in this section were standalone one-off pieces. Picasso would also prepare many of his paintings with preparatory study sketches which helped him to compose the work and practice some of the trickier parts of the future painting.
Bathers, Biarritz was a oil on canvas from 1918 which was completed after several pencil drawings which served to lay out the figures in the final work. His portraiture would always benefit from careful planning of the limbs and poses to ensure they would be as accurate as possible.
Picasso was also at the forefront of the Cubist movement and would practice his work in this movement with charcoal drawings, followed by brighter oil on canvases. Head of a Man, Paris, 1910 and Head of a Spanish Woman, 1911 show his experimentation with the contortions of this movement, reminding us also of the work of Braques and Gris.
Pablo Picasso's Animal Drawings
Artist Picasso would spend his whole life around animals, and they would become one of his truest passions. He had a multitude of pets in different locations over the course of his life and these provided a perfect inspiration for much of his work.
There were some random additions, such as a Goat that he won in a lottery and also some unwanted mice who would arrive uninvited in several of his residences.
Whilst Lump the dog remains his most significant pet there were still plenty of others taken into his work in a variety of mediums.
Some exotic animals which he had never kept as pets would also make appearances on occasion, such as his line drawings of penguins and camels. Whilst much of his work would carry symbolic meaning, plenty of mainstream art fans enjoy reproduction prints from a purely aesthetic viewpoint.